squeak - Liminal Space: Deluxe Tape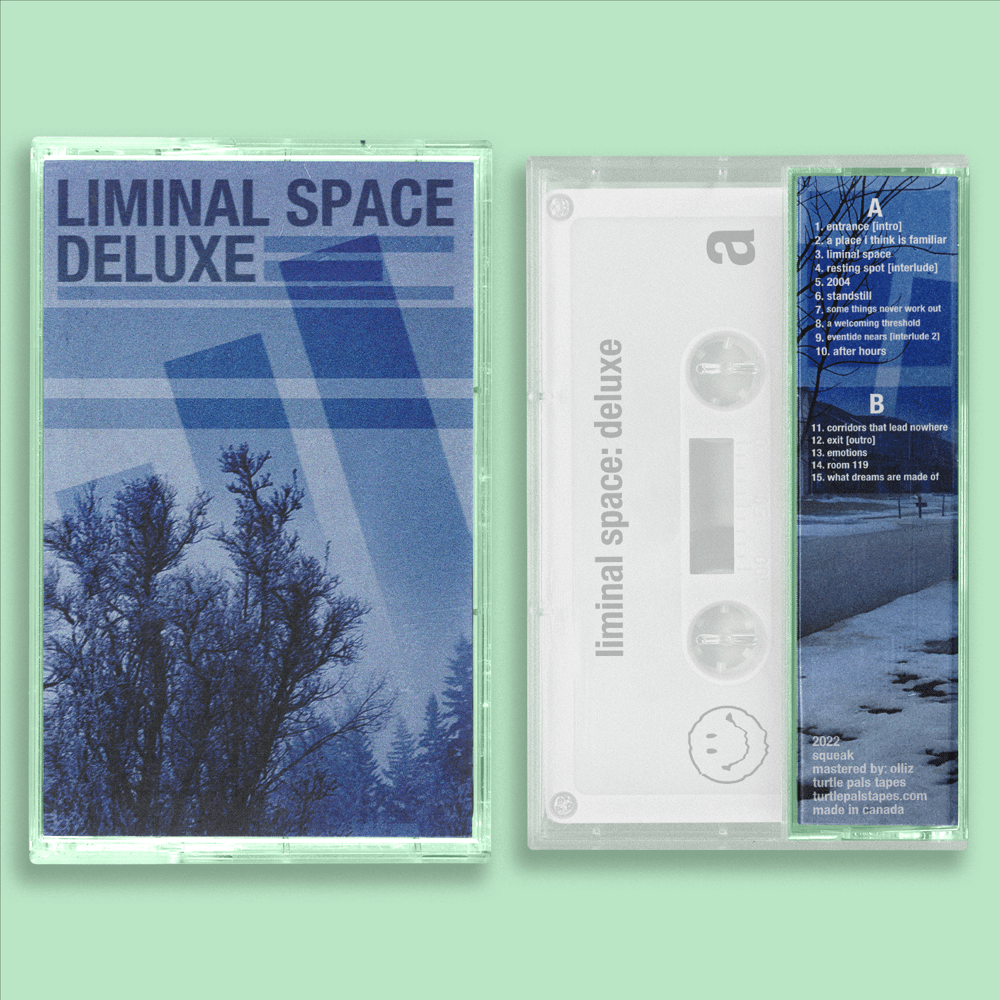 On tape for this first time is, Liminal Space: Deluxe! This tape is professionally dubbed to a frosted clear tape, with black pad printing.
This tape includes remastered music by Olliz, with 3 bonus tracks not originally on the album!
Edition of 40, 30 available on TPT, 5 available on Deathlance Records(for Non-US customers https://deathlancerecords.limitedrun.com/products/728990-squeak-liminal-space-deluxe) and 5 for artist, staff and archive purposes.