Mind Corp. - Paralyzed in Paradise Cassette Tape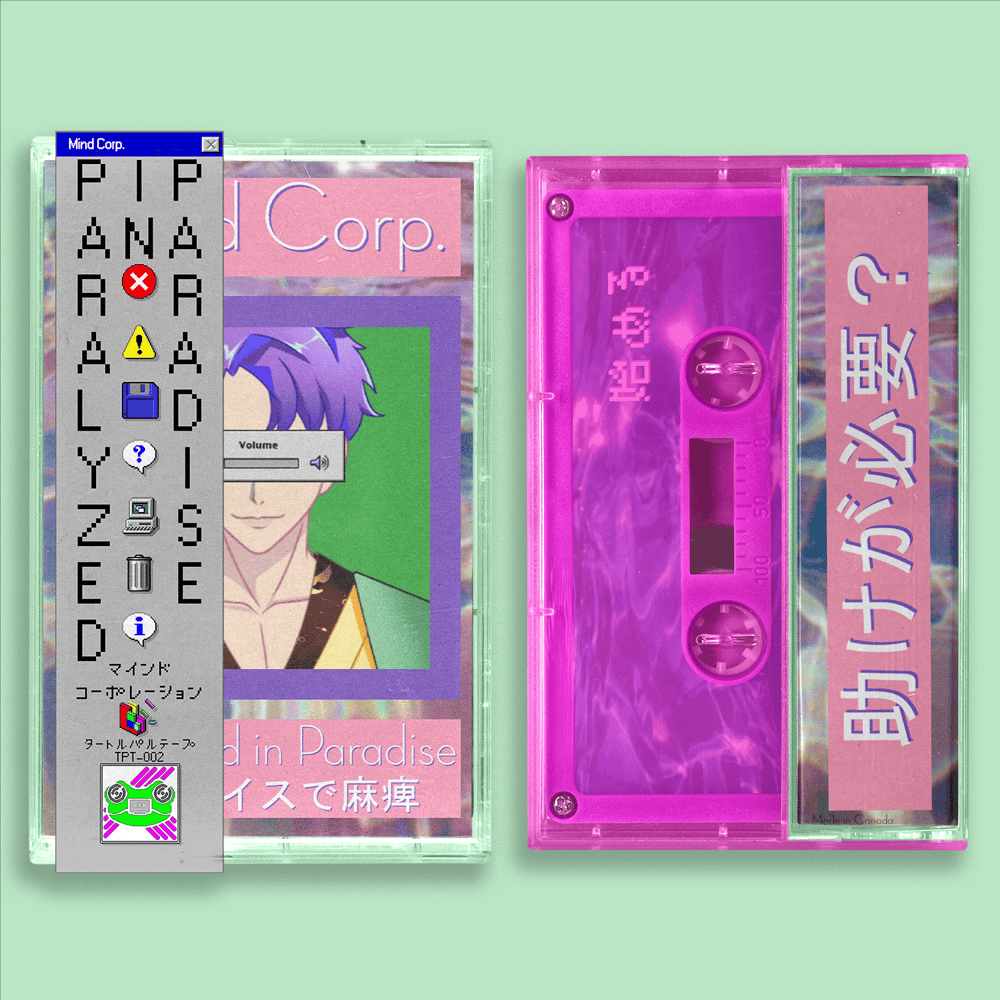 You seem to be stuck.
Making its debut on cassette is Mind Corp.'s Paralyzed in Paradise.
Professionally dubbed on a marbled light purple tape in a translucent pink case. Includes an obi strip and a smiling buddha 5e trading card.
These are in hand and shipping immediately.