Compact Disc Club #2: Entity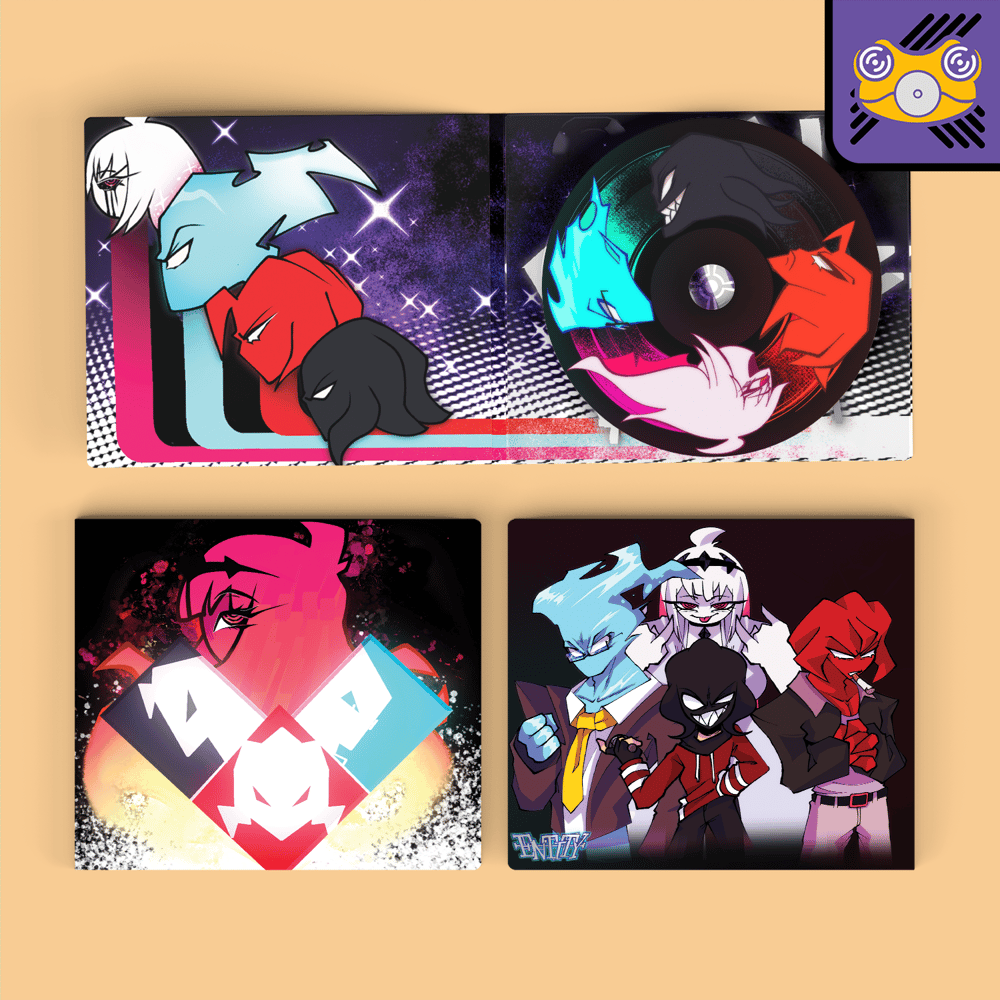 Coming to the Compact Disc Club is Entity! With art by Sugarratio and music by TheInnuend0, Saruky, Rozebud! Includes all of the songs from the original AGOTI mod and the Entity demo, as well as a few cancelled songs.
Pre orders are open until August 5th, 2022. The listed price is an early bird price for the CDC, extra CDs will be put up on the store for our normal CD price, $8.00.
What is the Compact Disc Club?
The Compact Disc Club is a side catalog of releases separate from our main catalog. These are lower cost no frills CD releases for FNF mods. This allows us to still release FNF music without saturating our main catalog. All releases for a "season" will be announced all at the same time!
Track list:
1. Screenplay
2. Parasite
3. A.G.O.T.I
4. Funk'd up
5. Late Night Funkin'
6. Blue Balls
7. Prison Break
8. New Face
9. Round Two
10. Conclude
11. Entity (Main Menu)
12. Shotgun-Shell
13. Parasite (New)
14. Godrays
15. Promenade
16. Screenplay (New)
17. Skybreaker (AGOTI Remastered)
18. Oblivion
19. Semi-Clone