MADNESS: PROJECT NEXUS Original Video Game Soundtrack 5xLP Boxset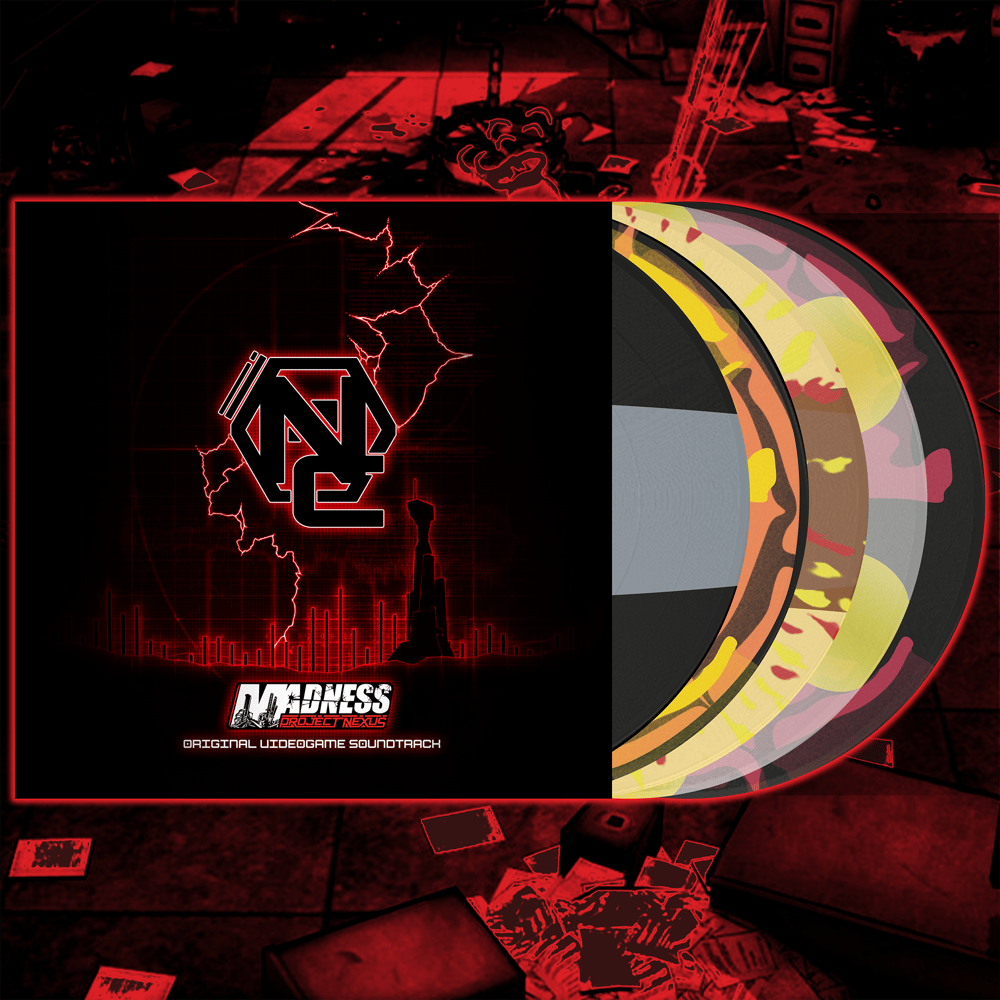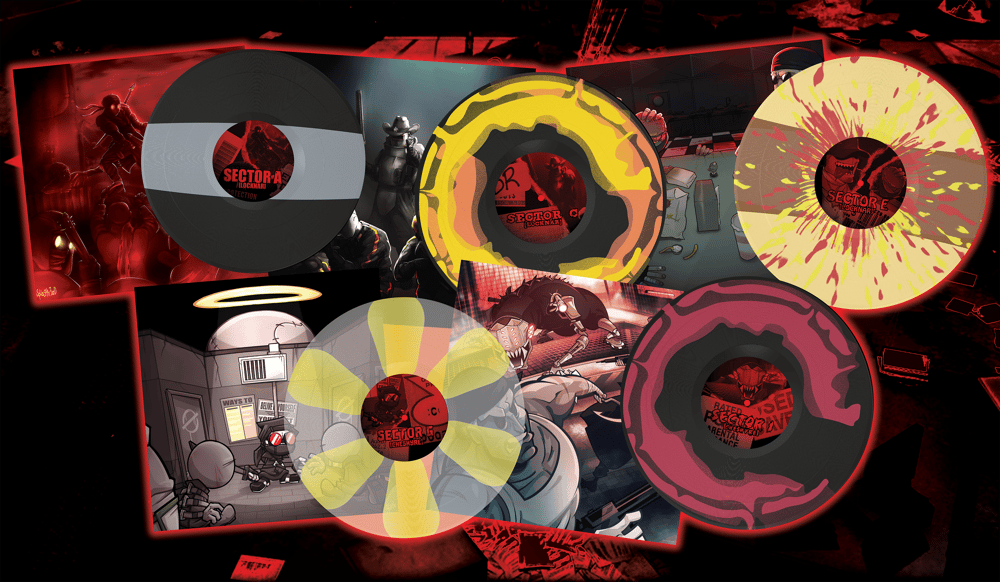 THESE ARE NOW MANUFACTURING!
This 5xLP beast contains the entire soundtrack to MADNESS: PROJECT NEXUS by the brilliant minds of Locknar and Cheshyre. All 5 LPs are housed in high quality jackets featuring the art of SquashHead, AokiCyber, LEIXODEMO, GlitchArtTV, and DVillefort. All 5 jackets are stored in a fantastic looking box with art by Krinkels. Each box set comes with a booklet featuring liner notes, development images, and other pieces of MADNESS: PROJECT NEXUS related art. This vinyl boxset has been wonderfully mastered for vinyl by Angel Hair Audio.
Tracklist:
DISC 1:
SIDE A:
1. Blood Bath Original Mix
2. Blood Son Original Mix
3. Brimstone Original Mix
4. Cheesy Gym Original Mix
5. Club Hellfire Original Mix
SIDE B:
6. Crawler Original Mix
7. Darkness Comes Original Mix
8. Dead Drop Original Mix
9. Deputized Original Mix
10. Enter the Nexus Original Mix
DISC 2:
SIDE C:
11. Firmware Original Mix
12. Funky Punch Original Mix
13. Good Kill (A Side) Original Mix
14. Good Kill (B Side) Original Mix
15. Induztrial Complex Original Mix
16. Just After Midnight Original Mix
SIDE D:
17. Mad Mentat Original Mix
18. Madness: Project Nexus Original Mix
19. Meltdown Original Mix
20. Murder Room Original Mix
21. Netflix and Kill Original Mix
22. No Escape Original Mix
DISC 3:
SIDE E:
23. Party Alarm Original Mix
24. Rock & Loaded Original Mix
25. Shatterdome (VIP) VIP
26. Sunfall Original Mix
27. Taking Inventory Original Mix
SIDE F:
28. The 80's Called Back Original Mix
29. Thunderground Original Mix
30. Violator Engine Original Mix
31. Vulture Feast Original Mix
32. Weird Science Original Mix
33. Work of Fiktion Original Mix
DISC 4:
SIDE G:
34. AAHW
35. Anesthetize
36. Asylum
37. Awful Pretty
38. Bass Thrombosis
39. Black Clouds
SIDE H:
40. Child of the Swamp Zombie
41. Chorus of the Damned
42. Dandy
43. Darkworm
44. F-ing Crazy
45. Hankenstien
DISC 5:
SIDE I:
46. Hidden
47. Impermanent
48. Observance Negative
49. Ominous
SIDE J:
50: Passed (Melody)
51. Passed
52. Resolution
53. Space Madness
54. Swamp Zombies
55. Tense Unit
56. Waltzer White
Visual Art:
Krinkels(Box): https://twitter.com/MRKrinkels
SquashHead(Jacket 1): https://twitter.com/HeadSquash
AokiCyber(Jacket 2): https://twitter.com/AokiCyber
LEIXODEMO(Jacket 3): https://twitter.com/LEIXO_MC
GlitchArtTV(Jacket 4): https://twitter.com/GlitchArtTV
DVillefort(Jacket 5): https://twitter.com/DVillefort
Cheshyre Tracks(Disc's 4-5):