Compact Disc Club #4: Starlight Mayhem OVERSTOCK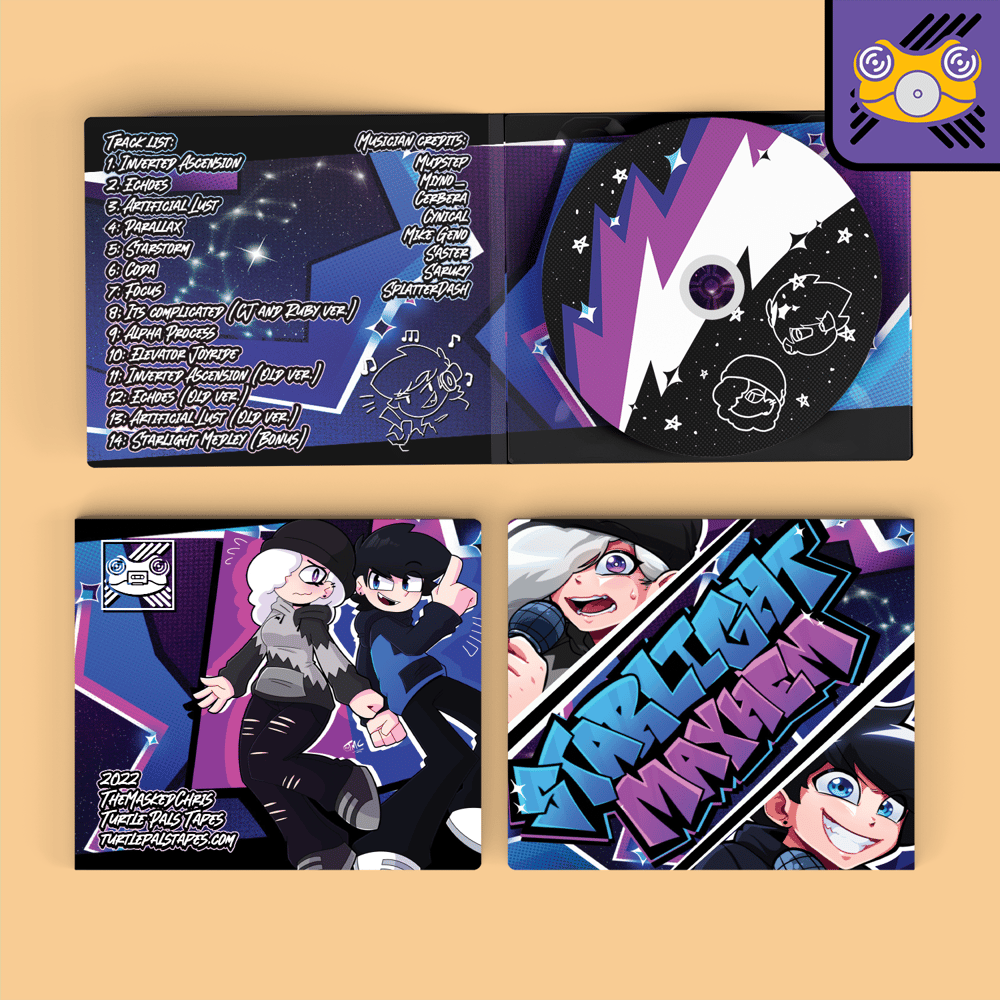 The definitive Starlight Mayhem Soundtrack is now available on CD! Boasting 14 songs across all versions of the mod, as well as instrumental versions, this album provides hit after hit! Featuring fan favorites such as Starstorm and Inverted Ascension, you won't want to miss out on this!
What is the Compact Disc Club?
The Compact Disc Club is a side catalog of releases separate from our main catalog. These are lower cost no frills CD releases for FNF mods. This allows us to still release FNF music without saturating our main catalog. All releases for a "season" will be announced all at the same time!
Track list:
1. Inverted Ascension
2. Echoes
3. Artificial Lust
4. Parallax
5. Starstorm
6. Coda
7. Focus
8. It's Complicated
9. Alpha Process
10. Elevator Joyride
11. Inverted Ascension (Old Ver.)
12. Echoes (Old Ver.)
13. Artificial Lust (Old Ver.)
14. Starlight Medley (Bonus)
+Instrumentals